Top LeT militant killed in ongoing Pulwama encounter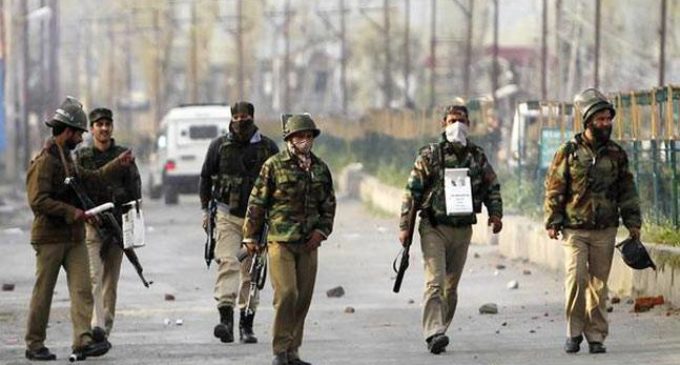 One activist was killed in a furious weapon fight broke out on Thursday morning between security strengths and Lashkar-e-Toiba aggressors in south Kashmir's Padgampora region of Pulwama locale.
"The killed aggressor has been distinguished as Jehangir Ganai," a senior cop stated, including that the activist was included in the murdering of a nearby policeman a year ago.
Another activist, Sher Gujri is as yet captivating security constrains, the officer said.
Security powers from the CRPF and Special Operation Group (SOG) of Jammu and Kashmir police have begun look operations and cordoned off the zone where two-three activists of the gathering were squatted even. In the interim the Army was conveyed to do brushing operations.
In the interim, the Bannihal-Baramulla prepare benefit has been halted as the railroad track moves near experience site in Padgampora town.
This is the second significant experience in the territory in most recent four days. A week ago, beat Hizbul Mujahideen aggressor Aqib Maulvi was slaughtered alongside a Pakistan based Jaish-e-Mohammed activist Osama in Tral region of Pulwama region.