Kylie Jenner Goes Neon for Coachella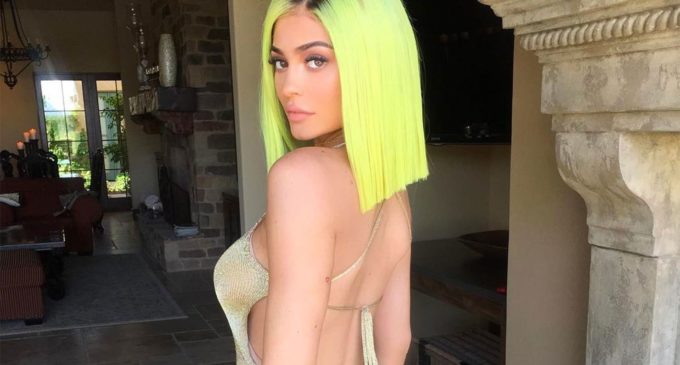 Kylie Jenner made a point to emerge from the group at the Coachella celebration with her fluorescent neon hairdo.
The Keeping Up with the Kardashians reality star and Lip Kit business visionary appeared her day 1 'do on Instagram Friday, exhibiting her "highlighter hair" for all to envy. In the event that you believed she's attempted each hair shading under the sun, Jenner, 19, picked her most courageous shading yet with this luminescent sheen.
Additionally in the event that you kicked it into high gear real tennis ball vibes from her neon hair shading, you were on a similar wave length as Jenner. She subtitled one of her Instagram posts with a straightforward tennis ball emoji.

In any case, it gives off an impression of being impermanent as Jenner's go-to wig master and hairdresser Tokyo Stylez posted his most recent custom creation via web-based networking media, expressing: "Cycle 1."
For the very first moment, Kylie wore PrettyLittleThing's charlay gold metallic halterneck smaller than expected dress, which retails for $38.50.
Coachella is the ideal setting to try different things with wild hair tints, and Jenner is absolutely no outsider to blending it up.
Finally year's crafts and music celebration gathering, she decided on "rainbow interlaces" that highlighted an ombre of pastel hues from her scalp to her closures.
What's more, Coachella 2015 was the first run through Jenner experimented with shading in the betray. She went for pastel greenish blue amid end of the week one by directing Eiffel65's 1999 raving success "Blue (Da Ba Dee). At that point end of the week two, she picked an infant pink tone.
Fans can presumably hope to see Jenner play with brighter wig hues at the current year's Coachella.