Government pushes through Enemy Property Bill in Rajya Sabha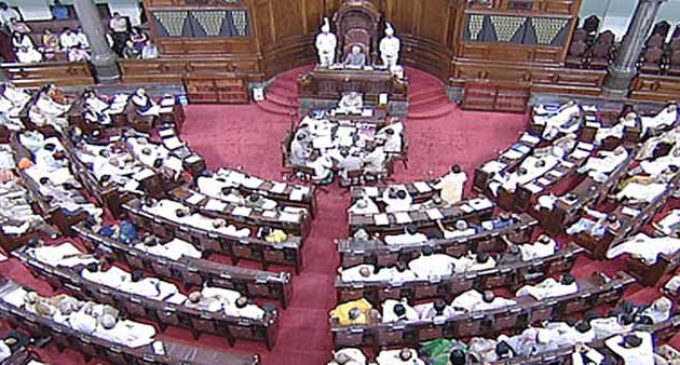 Exploiting low restriction nearness, the administration pushed through the disagreeable Enemy Property (Amendment and Validation) Bill, 2016, through the Rajya Sabha on Friday. The bill expects to guarantee that the property of individuals who went to Pakistan and China after Independence stays with the state.
The bill will correct a 49-year-old law to negate the cases of progression or exchange of property of the individuals who left India. The restriction, including Congress, the Left, SP and JD(U), is against the bill in light of the fact that it burdens Indian successors. In any case, the legislature has countered this by indicating out that rights properties lost by the individuals who went to Pakistan, as is for the most part the case, decades back couldn't be reestablished now.
It wa s go by voice vote in the RS notwithstanding the resistance requesting that the entry be conceded to one week from now, when more MPs would be available. There were not very many resistance MPs in the House on Friday evening, every one of whom exited after the administration demanded taking up the bill for examination.
Disclosing the criticalness to get the bill passed, FM and Leader of the House Arun Jaitley said the statute affecting revisions in the Act would slip by on March 14, 2017, and this was likewise a security issue moreover. He said it was a rule that the legislature not permit business interests or properties of a foe nation or its residents.
Jaitley said the privilege to foe property ought to vest with the legislature of India and not the beneficiaries of the subjects of adversary nations.
The bill was passed by the Lok Sabha in March a year ago. After this, the RS sent it to a select council, taking after which the administration moved various revisions to it. After the changed bill was passed by a voice vote by the RS on Friday, it was come back to the LS for definite entry just before the House was dismissed for the day.
The bill's section will imply that the foe state law won't should be re-proclaimed once more.