Delhi Lt Governor Anil Baijal orders scrapping of AAP govt's 'Feedback Unit'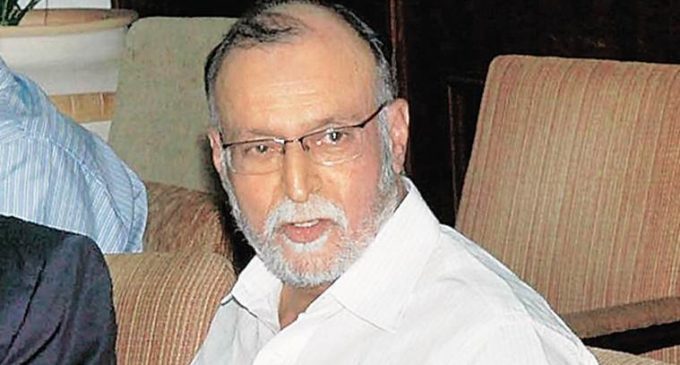 Delhi Lt Governor Anil Baijal has requested closing down of the AAP government-selected 'Input Unit', months after CBI enlisted a preparatory enquiry to investigate its setting up without the LG's gesture. The unit was made under the Vigilance Department a year ago to supposedly "accumulate significant data and noteworthy input" about authorities and offices under the Delhi government.
It was additionally entrusted to lay out traps to discover the influence taking civil servants in a compromising position.
"The Lt Governor has requested conclusion of the Feedback Unit in the principal week of March," sources said.
In the interim, Deputy Chief Minister Manish Sisodia said there is nothing incorrectly in setting up such a unit by the legislature.
"Each state ought to have an input unit and each legislature has it. Government ought to speak with its kin and take criticism. I don't think there is anything incorrectly in it," Sisodia told a question and answer session at his official living arrangement.
Sources in the Vigilance Department said that administration had employed around 15 resigned cops and specialists even as the office did not comprehend what they used to do.
"Some of individuals from the unit had surrendered while some had left their place of employment. Government had likewise not expanded the agreement of a few individuals, arriving at an end in February this year.
"It has not been working since March 1. The unit was a year ago given Rs 10 lakh as a mystery reserve," a top government official said.
In January this year, a preparatory enquiry had been enrolled by the CBI after previous Lt Governor Najeeb Jung had alluded seven matters of claimed anomaly by Delhi government to the organization, which had become visible in the Shunglu board report.