Ayodhya dispute: AIMPLB ready for out-of-court settlement under SC directives in Ram Mandir-Babri Masjid case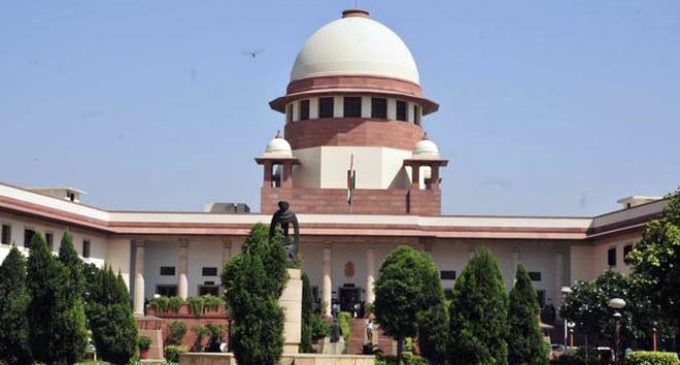 A day after the Supreme Court called for agreeably settling the long-pending Ayodhya debate, the All India Muslim Personal Law Board (AIMPLB) on Wednesday said that it is prepared for an out-of-court settlement under the attentive gazes of the zenith court in the Ram Mandir-Babri Masjid case.
We are prepared for an out-of-court settlement under the mandates of the Supreme Court in the Ram Mandir case, Maulana Khalid Rasheed of AIMPLB was cited.
Prior, another Muslim minister Maulana Suhaib Qasmi had too vouched for an out-of-court settlement.
Qasmi said in the court somebody needs to lose and in such touchy cases like the Ram Temple issue, perspective of both sides ought to be thought about before landing on to a conclusion.
The BJP and its parent association Rashtriya Swayamsewak Sangh (RSS) had on Tuesday respected the Supreme Court managing on the long-pending Ram Temple-Babri Masjid debate in Ayodhya, saying transactions were the most ideal approach to determine it.
Nonetheless, the Wakf Board dismisses the zenith court proposal for out-of-court settlement, expressing that the case has been in the court for long.
"A friendly arrangement is unthinkable. This must be managed in the court itself. All things considered, it is long pending in the court," Zafaryab Jilani, Convenor of the Babri Masjid Action Committee (BMAC), said.
The responses for the situation have come after the Chief Justice of India (CJI) JS Khehar asked both the gatherings in the Ram Janmbhoomi-Babri Masjid debate to determine their disparities agreeably outside court and has even offered to intercede.
"Give a bit, take a bit. Try to deal with it. These are issues best chose mutually," Justice Khehar said.
"It is an issue of assumption. Initially sit together and deal with it. Arbitrators from both sides can hold a meeting," Justice Khehar said. This was not a legal request, but rather only an offer by the CJI.